Halloween Melbourne 2022: Spooktacular Events to Sink Your Teeth Into
Halloween in Melbourne is always a fun time to dress up and party – and this year is no different. Get ready for all the fun Melbourne has in store for Halloween in 2022!
To help you plan your spookiest festivities here's a list of Halloween ideas and events Melbourne-wide that are suitable for kids and families. Also check your local library and community centre for Halloween activities such as story-time, craft workshops and more.
If you're looking for Halloween costumes and decorations, you can source fun stuff from Amazon Australia, CostumeBox and Best and Less or DIY with craft materials at home.
Halloween Melbourne 2022
As a treat to the kids and community of Melbourne, this Community Halloween Map is a private map that compiles and shows all participating Trick-or-Treat Houses, Decorated Houses, and Special Events in Melbourne through the use of Google Maps.
So, if you're a house offering Treats, planned decorations that will run shivers down spines, or hosting a ghostly Halloween event be sure to register your home on this map.
Halloween Melbourne – CBD
From Friday, 28 October until Sunday, 30 October 2022, join in the festivities at the Arriba Melbourne Mexican Festival which aims to celebrate the Mexican Mexican Heritage and Culture in Melbourne, Australia through a feast of Food, Drinks, and Entertainment.
This year will feature performances by various artists, live music, dance, and a DJ. For food expect everything from delicious salsa and guacamole to tacos, enchiladas, burritos, and more!
Arriba Melbourne Mexican Festival, Flagstaff Gardens, 309-311 William St, West Melbourne, +61 468 624 461, events@casablancaevents.com.au
Come to City Library on Flinders Ln in your best costume and enjoy some enchanting crafts and listen to some spooktacular stories!
Halloween Storytime is an event perfect for kids Ages 3 to 5 years and takes place on Monday, October 31, 2022, from 10:30 am – 11:15 am.
Halloween Storytime, City Library 253 Flinders Ln, 03 9658 9500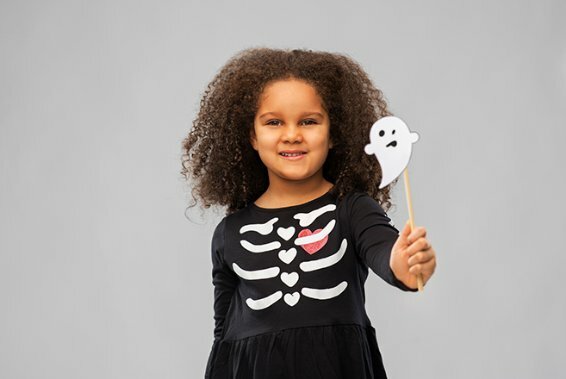 Halloween Melbourne – north
On Saturday, 29 October, from 7:00 AM-2:00 PM, get a map and hunt for the Halloween Pumpkins in Eltham Town.
Each completed map is eligible to redeem a small gift from Thrive Bulkfoods.
Halloween Pumpkins in Eltham Town, Eltham, VIC, info@elthamtown.com
Preston Market is hosting an after-school Halloween Event on Friday 28th October 2022 from 3:30 pm to 5:30 pm. The event will include a Trick or Treat event, a Free Kids Activity Scratch Lantern Making workshop, a Spooky Halloween Disco, Spooky Halloween Games such as Broomstick Limbo, Spooky Creatures, Devil Dance, Dress the Mummy and more!
Preston Market After-School Halloween Event, Preston, (03) 9478 3130, reception@prestonmarket.com.au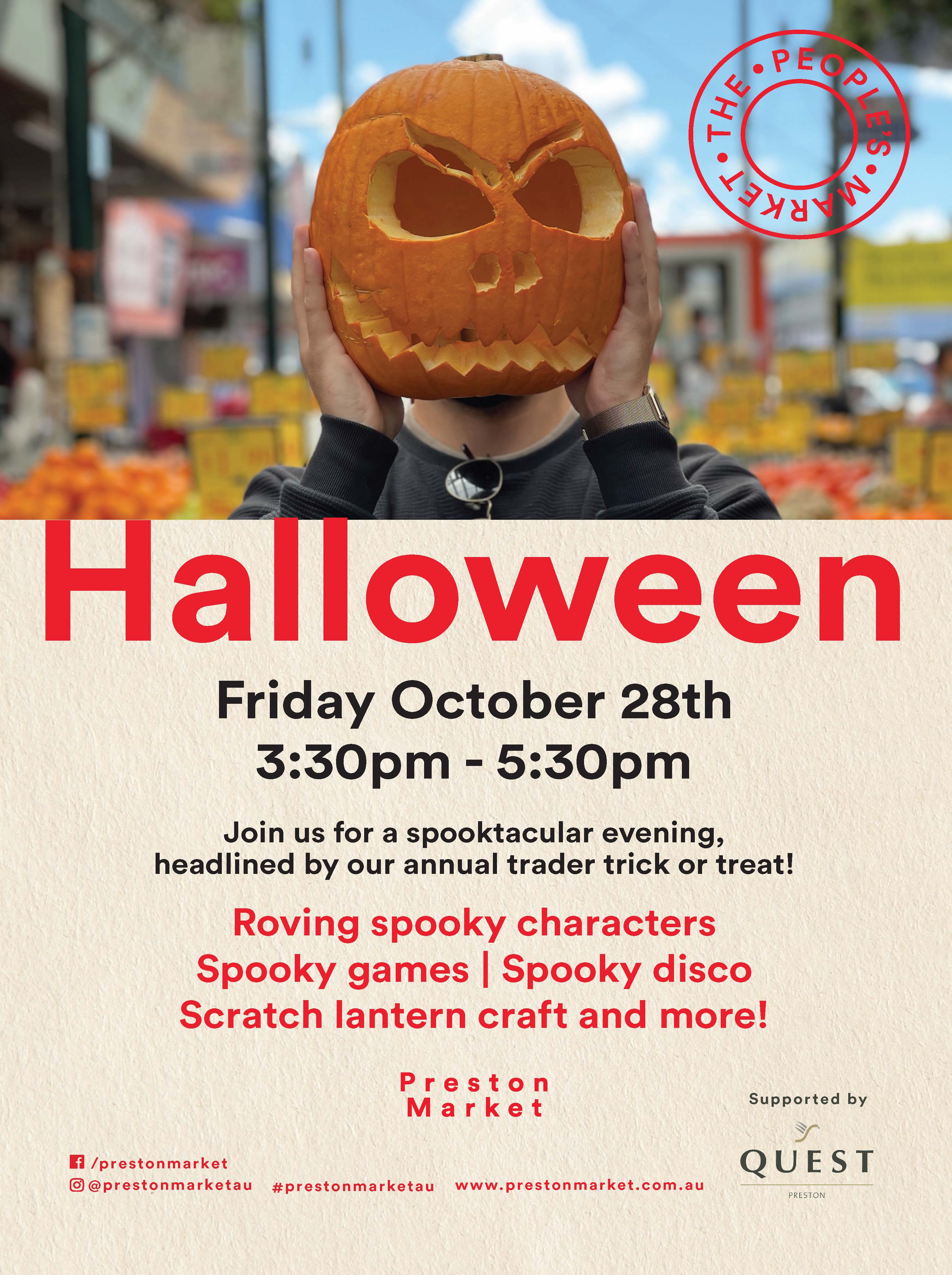 Get ready for spooktacular fun at Montsalvat this Halloween on Monday 31 October 2022 as you enjoy a load of bone-chillingly fun activities such as fortune reading, face painting, free kids activities, games, scary stories and more during their HallowScream event!
The event will also have a costume parade which begins at 7pm, a pumpkin patch and Haunted Mansion that will guarantee the spooks!
HallowScream, 7 Hillcrest Avenue, Eltham, montsalvat@montsalvat.com.au
Have a ghastly good time at the Halloween Casual Costume Party by Bridge Road Brewers' A Bar Made Of Cardboard. This free bub-friendly Halloween event is pram and wheelchair accessible and will include lots of colouring in and lollies for the little ones.
On top of this, be sure to come in your scary-best as you could be crowned Beast of the East and win an awesome prize up for grabs!
Halloween Costume Party at A Bar Made Of Cardboard, 29 Nicholson Street Brunswick East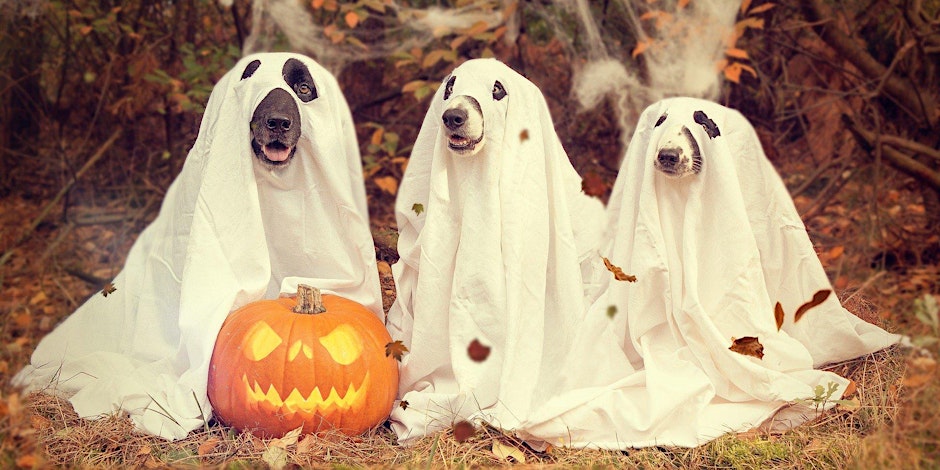 Looking for everything you need to make this Halloween the best one yet? Look no further than Greensborough Plaza where they've got everything you need for a fun and spooky Halloween, whether you're taking the kids trick-or-treating, decorating for a haunted house party, or just stocking up on candy, you can find the perfect inspiration in their ghoulish guide.
Halloween at Greensborough Plaza, Greensborough Plaza 25 Main Street, 03 9435 4000
See the Mooroolbark Miniature Railway transform into a spooky graveyard of trains and railway tracks during their Mooroolbark Miniature Railway Halloween Special on Monday 31 October from 4:30 pm – 8:30 pm.
Be sure to dress up in your spookiest costumes as there are prizes to be won, along with tricks and lots of treats. It's free to enter the park, but tickets have to be pre-booked via the booking page. For those who want to hop on the train rides, note that tickets are $3 and are purchased on the night when you are in the park. Additionally, all riders must wear fully enclosed footwear.
Mooroolbark and District Miniature Railway and Steam Club, Kiloran Reserve, Hawthory Road, Melbourne, info@mmr.org.au
Halloween Melbourne – South
Come on over to The Old Cheese Factory Berwick on Monday 31 October 2022 dressed in your spookiest gear as the location will turn into a spine-chillingly fun Halloween playground where kids and their parents or carers can enjoy a range of activities, entertainment, roving characters and music!
Bookings are essential for entry so make sure to book your tickets as soon as possible to avoid missing out.
The Old Cheese Factory, 34 Homestead Road Berwick
Lace on your spookiest pair of skates and head on over to Sk8house on the 29th of October for their Sk8house Halloween Spooky Skate Event which will be filled with music, fun games & skating. It is the perfect Halloween weekend entertainment for the young & the young at heart or a family night out.
Sk8house Halloween Spooky Skate, 3/2 Amayla Cres Carrum Downs, VIC, 3201, 03 9773 6799, info@sk8house.com.au
This Halloween, the thrills and chills don't stop at Luna Park's adrenaline-inducing rides. Instead, Starting Friday, 28 October and running through Monday, 31 October, Luna Park will be coming alive at night as Luna Dark – Melbourne's biggest and most spine-tingling costume party, featuring zombies, ghouls, ghosts, vampires and more!
On top of showing some ghastly costumes, guests can also enjoy activities including everything from VR horror games to screaming competitions, an SFX horror makeup artist and more!
Luna Dark, 18 Lower Esplanade, St Kilda, (03) 9525 5033, justforfun@lunapark.com.au
In partnership with Westfield Fountain Gate, Bunjil Place is spooked to present Tim Burton's Frankenweenie. Come dressed as your favourite Halloween character for the insta photo wall opportunity, witness the resurrection of the coolest dog in the hood, meet The Count, and much on delicious snacks such as spooky Dogs, fright fries and more!
Halloween Movie at Bunjil Place, Narre Warren, 2 Patrick Northeast Drive in Narre Warren, Victoria, +613 9709 9700, bunjilplace@casey.vic.gov.au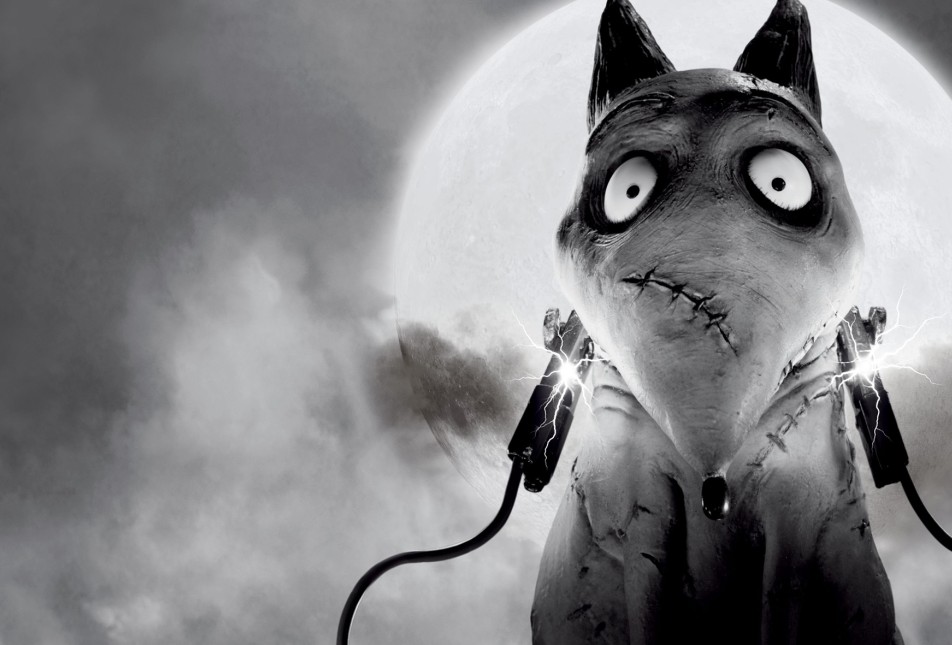 Celebrate the SPOOKY Season at LEGOLAND Discovery Centre Melbourne and enjoy haunting Halloween activities, watch a brand new 4D Halloween movie, join in a spooky Halloween Scavenger hunt and free face painting!
LEGOLAND Discovery Centre Melbourne, Level 2, Chadstone – The Fashion Capital
1341 Dandenong Road, Chadstone 3148, Victoria, Australia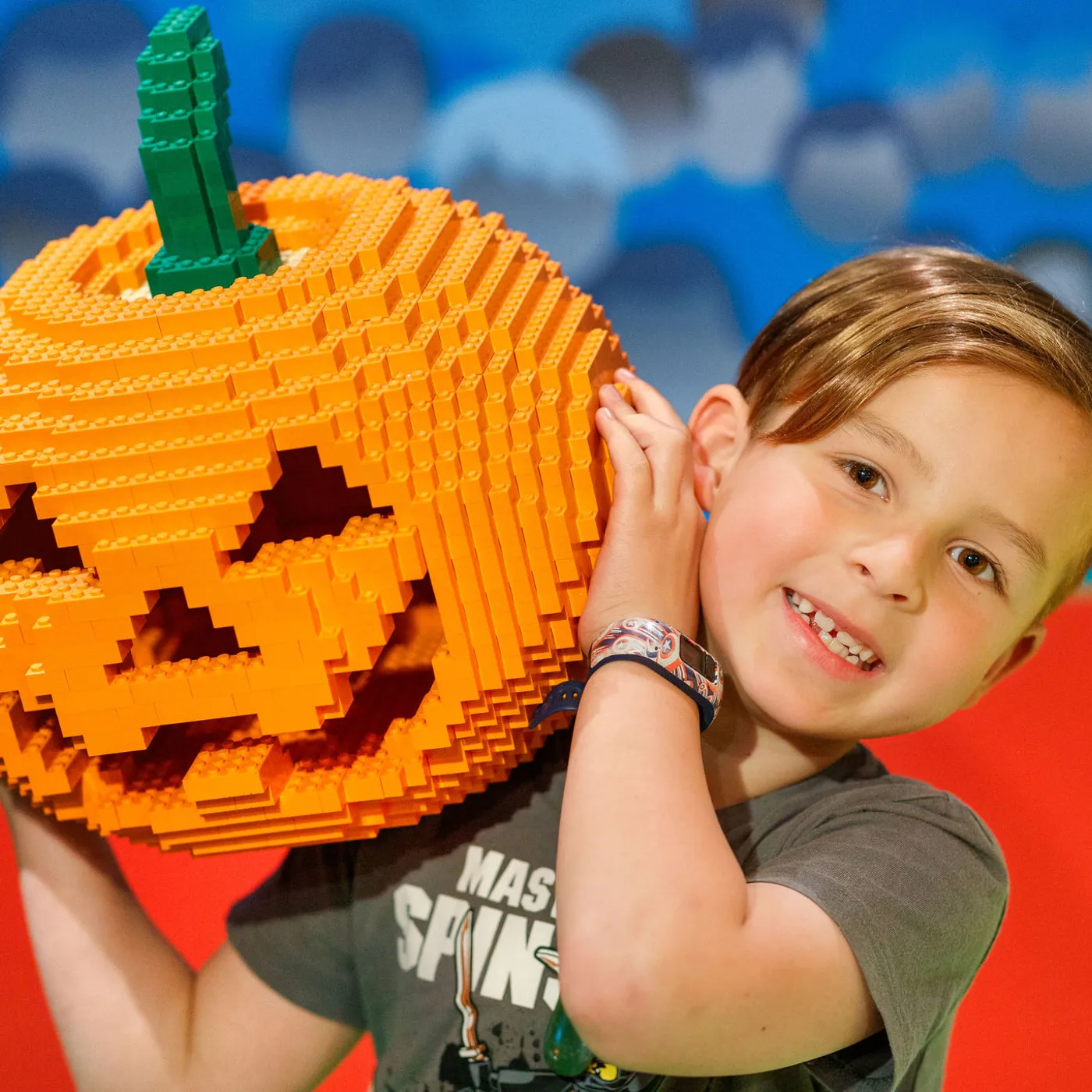 Need a costume for your haunting event? Head on over to Melbourne's Home of Halloween – the Little Shop of Horrors Costumery to experience the most immersive Halloween Shopping experience during Carnevil 2022! Check out the most exciting, interactive pop culture costumes, costume hire, collectables, and more!
Carnevil 2022, 6/1 Watt Road, Mornington, Victoria (03) 5977 1288
Fright Night is an all-ages family event where guests will get to enjoy a hair-raising spooktacular night at the Billilla Mansion this coming Saturday 29 October 2022. Join in to explore the historic grounds with your family and friends, enjoy fun themed activities like pumpkin bowling and spider toss, enter a haunted house experience and more.
Fright Night, Billilla Historic Mansion, 26 Halifax Street, Brighton
The Halloween Craft workshop by The Main Street Greenery is the perfect workshop for primary-aged kids to dress up, have fun and get crafty as they make and create all things spooky just in time for Halloween!
Plus, Admission to Fairy Kingdom is included!
The Mainstreet Greenery, 339 Main Street, Mornington VIC, +61419173623 tahirbrooke@gmail.com
Halloween Carnival Pakenham is from Saturday 29 October until Sunday 30 October 2022! Enjoy tons of Halloween fun such as a Halloween magic show, tick-or-treating, amusement rides, a movie screening and so much more!
Halloween Carnival Pakenham, PB Ronald Reserve, Pakenham, halloweencarnival@outlook.com
Welcome to the A-MAZING HALLOWEEN event at Boneo Discovery Park Fingal where they've got fun yet spooky mazes, trick-or-treating, a Halloween craft area, a jumping castle and more!
Be sure to come in your best costume for a chance to could win prizes in their costume competition!
Boneo Discovery Park Fingal, 695 Limestone Road, Fingal Victoria 3939, 03 5988 6385, info@boneodiscoverypark.com.au
Join in at Lollipop's Playland Clyde North for a groovy, fun and spooky evening filled with fun activities such as themed games, endless play, music, and a visit from your favourite mascot.
Lollipop's Playland and Cafe, Clyde North 5 Denali Drive #3 Clyde North, VIC,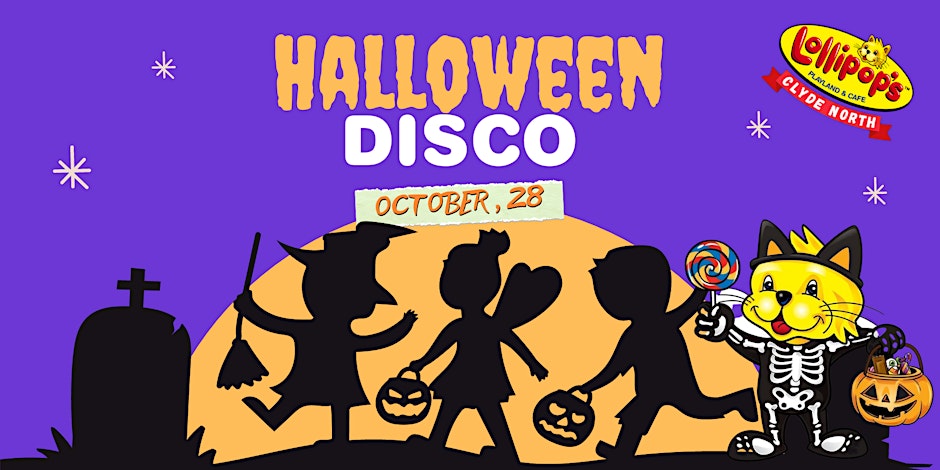 Celebrate the spooky season at 3207 PORT with your best furry buddy as they're celebrating Halloween with a special HOWL-O-WEEN event on Sunday, 30 October 2022!
Come dressed in your favourite costume and join in the biggest Doggy Parade ever seen in Australia, and after, enjoy other Halloween festivities such as the Children's Trick or Treat, Entertainment, Prizes and more!
3207 PORT HOWL-O-WEEN, On the corner of Rouse & Bay St., marketing@3207port.com.au
Halloween Melbourne – East
Ready to have the fright of your life? The Haunted Theatre has prepared an immersive Halloween experience filled with terrifying characters, creative installations, spine-tingling soundscapes and fright-filled passageways.
Plus, while waiting your turn, the event has also prepared tons of devilicious food, music, roaming entertainment and free activities in the Theatre gardens!
The Haunted Theatre is a free event and will take place on Saturday, October 29, 2022, from 5:30 PM – 9:30 PM at the Knox Community Arts Centre.
The Haunted Theatre, Knox Community Arts Centre Cnr Mountain Hwy and Scoresby Rd
Bayswater, 03 9298 8310, events@knox.vic.gov.au
Join in the Halloween House at Wyreena for an enchanting and immersive Halloween adventure at the historic Silver Birches building at Wyreena! Journey into five rooms, each containing various spooky themes and experiences that are sure to give you and your family a good time.
Halloween House at Wyreena will take place on Monday 31 October from 2 pm to 7:30 pm, and is an event best suited for kids from ages 5 to 12 years.
Halloween House at Wyreena, Wyreena Community Arts Centre 13-23 Hull Road Croydon, 03 9294 5590
Halloween is back in all its creepy, spooky glory and Kew Junction has organised a bunch of fun events to celebrate the occasion! Such as in-store trick or treating from 40 stores, a Haunted Court House experience, on-street characters, and a Kew art walk!
The fun starts at 3 pm and will be on until 6 pm on October 31, 2022.
Halloween in Kew, Key Junction High Street, 16 Cotham Road Kew, Victoria.
All on board the Yarra Valley Ghost train – a haunted carriage event that will take you to two spooktacular Halloween events!
Running over two spooky nights, guests can catch a ride at the Ghost Train on Fri 28th Oct & Sat 29 Oct 2022. Each date has different times so it would be best to check the Ghost Train's timetable first to find the best time for your visit.
Yarra Valley Railway, Healesville-Kinglake Rd, Healesville VIC 3777, (03) 5962 2490, info@yvr.com.au
Get into the Halloween spirit by bringing the whole family together to watch the classic Halloween family movie, The Nightmare Before Christmas.
Follow the tale of Jack Skellington Halloween Town's pumpkin king as he comes across Christmas Town and is intrigued by the idea of Christmas! But what will happen when you try to get residents of Halloween Town to celebrate Christmas on Halloween?
The movie starts at 4 pm on Sat 29 October and will be screened at two locations, The Memo in Healesville and The Arts Centre in Warburton.
The Nightmare Before Christmas Movie Screening, The Memo, Healesville, 235 Maroondah Hwy, Healesville
The Nightmare Before Christmas Movie Screening, Arts Centre, Warburton, 3409 Warburton Hwy, Warburton
Halloween Haunt 2022 by Mainlie Events is ready to give you a frightful night to remember!
Come on over at 4 pm on the 31st of October and be amazed by their elaborate Halloween decorations. See Jason from Friday the 13th as well as Pennywise and enjoy loads of treats, such as Ice Cream and lollies, plus some fun colouring sheets for you to take home.
Halloween Haunt 2022 by Mainlie Events, 967 Mount Dandenong Tourist Road, Montrose, +61 412 705 688, mainey@live.com.au
Halloween Melbourne – west
Pumpkins are hiding throughout the Flemington Shopping Precinct! Can you find them all?
Dress up in your favourite Halloween costume and use the downloadable activity sheet to find all the pumpkins hidden throughout the shopping district and then return to Pepper Cafe to receive a small gift for free.
On top of this, free children's activities and live music will be available on Pin Oak Crescent on Saturday, 22 October 2022 from 11 pm until 2 pm.
Flemington Shopping Precinct, info@flemingtontraders.com.au
For Halloween this year, Keilor Central has prepared a special Halloween Trick or Trick or Treat Spook-a-rama which will feature free trick or treating throughout the whole centre, along with free face painting, craft activities, a bag of treats, and for the parents, free coffee!
Keilor Central, 80 Taylors Road, Keilor Downs, Melbourne, 03 9364 0444, keilorcentral@gmail.com
Learn how to decorate and make Chocolate spiders, Zombie Cookies, and a Halloween monster cake cup by completing 3 of Miss Noble's favourite Halloween treats during their Halloween special workshop!
Music, magic acts, photo walls and roving roller-skate performances are ready to entertain ad give you the shivers during Halloween this year at the Yarraville Village's Halloween in The Village event which takes place on Monday 31 October 2022, from 4 pm-6 pm!
Yarraville Village, Anderson and Ballarat Streets, Yarraville, VIC, villagetraders.yv@gmail.com
Learn how to make scented soy candles that are so good you get goosebumps at this Spooky Halloween Candle Making Workshop, hosted by the Handmakers Workshop.
During this workshop, participants will learn how to safely prepare, make and pour their own soy candles using eco-friendly natural ingredients. To make the experience even more immersive, participants are encouraged to wear their spookiest costumes!
All participants will be provided with all the materials and tools needed to create their soy candles on the day of the workshop. And, at the end of it, they will get to go home with two jar candles, many tea lights and an info sheet so they can do it all again at home.
Spooky Halloween Candle Making Workshop, Handmaker's Factory, 579 Barkly Street, West Footscray
Spookyville is on Sunday 30 October at Sunshine West and offers tons of opportunities to celebrate the Halloween season in a fun and enjoyable way! The event includes activities such as Kids Entertainment, Face Painting, Crafts and a Costume Parade.
Spookyville, 206 Glengala Rd 206 Glengala Road Sunshine West, VIC 3020, 0416 894 357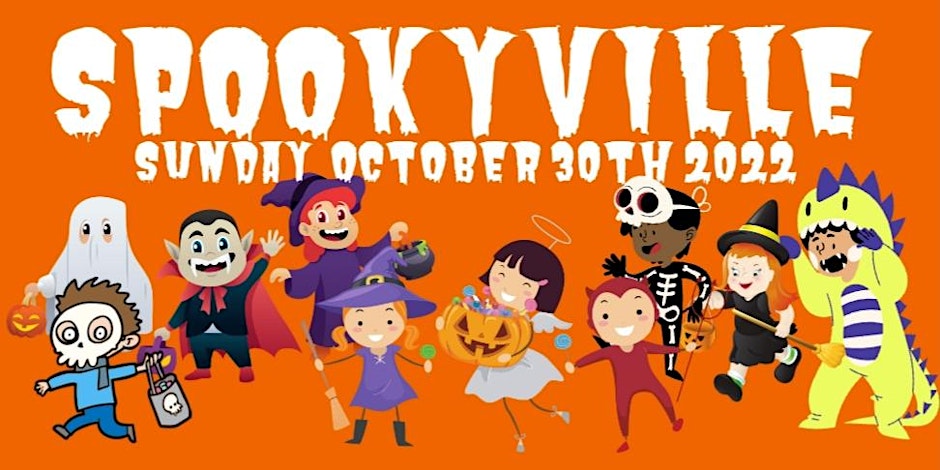 Join in for a spook-tacular night of dancing and fun at the Lollipop's Playland and Cafe Sunshine Halloween Disco Night on Friday 28 October 2022 from 5 – 7 pm.
Lollipop's Playland Sunshine Halloween Disco, Lollipop's Playland & Cafe Sunshine, Cnr Annastasia Way & McIntyre Road, 15/484-486 Ballarat Road, Sunshine North, VIC 3020
Get ready for terrifying amounts of family fun at this 1 hour Family Halloween concert for all ages! Pun on your most frightening costume and sway to some spooky classical music including Danse Macabre and Night on Bald Mountain, mixed with some scary lighter music like the Adams Family and Ghostbusters! There may even be a special visit from 'The Phantom' himself!
Essendon Symphony Orchestra – Family Halloween Concert, 750 Mount Alexander Road, Moonee Ponds, VIC 3039, 03 9243 9191, enquiries@clocktowercentre.com.au
Join in at the Watergardens this Halloween to enjoy free spooktacular festivities the whole family will enjoy! The spooktastic activities include a haunted scavenger hunt, craft making, trick and treating with a massive Monsters Ball, fireworks and more!
Watergardens, 399 Melton Highway, Taylors Lakes, 3038, Victoria, (03) 9361 5511
Dr Frankenstein has prepared a Spooky Scavenger Hunt at Kryal Castle and is giving out a free trick-or-treat bag to all participants!
During the scavenger hunt, follow the trail, solve riddles, challenge yourself to join in some of the ghoulish, gruesome experiments to collect some tasty treats, and more!
Halloween at Kryal Castle, 121 Forbes Road, Leigh Creek (Ballarat), (03) 5334 8500, admin@kryalcastle.com.au
More fun than spooky is the 2022 Halloween celebration at Woodgrove Shopping Centre where they're organised fun and free spooky festivities in the centre for the whole family to enjoy! Some of the entertaining happenings in the mall include a Scavenger Hunt, Paw Patrol Meet & Greet and Knock Knock (Trick or Treat) Door!
Woodgrove Shopping Centre, 533 – ­555 High Street, Melton, (03) 9971 0700, customerservice@woodgrove.com.au
---
---
This post contains affiliate links. If you buy using the links there is no extra cost to you and I earn a small commission that helps me to provide free, valuable and useful information for you! Thanks Joyce